Evidence in Divorce Cases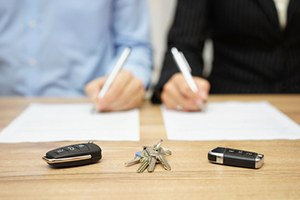 As with any other area of law, evidence in divorce cases is highly important. At Plog & Stein, P.C., our lawyers understand that the stakes are high in any family law proceeding. People are often dealing with emotionally charged matters, such as custody and visitation, child support, alimony, and the division of valuable assets. You can rest assured that we understand the nuances of this area of law, including the types of evidence that may be useful to build and strengthen your case.
Presenting Evidence in Divorce Cases
In Colorado, a divorce may be uncontested or contested. An uncontested divorce is one in which the spouses agree on all of the terms of the split. Once this happens, they can file a Separation Agreement with the Court that clearly outlines their resolution to each issue. A judge must then approve the agreement. In most cases, a judge will approve the document as long as it is clear that both spouses voluntarily agreed to it.
A contested divorce, on the other hand, is one in which the parties may clash on a number of issues. In these divorces, the court will assess the situation and ultimately make final decisions on important issues when the parties are unable to independently agree. The judge typically has broad discretion to consider a variety of factors in these proceedings.
During a contested divorce case, evidence is important to support your position in court. Under Colorado law, both spouses are required to make extensive financial disclosures within 42 days after the petition is served. Some of these disclosures include a sworn financial affidavit, the last three months of pay stubs, the last three years of income tax returns, child care expenses, and more. This information is important to accurately divide assets and debts as well as determine the amount of child support and alimony that may be appropriate. Beyond the initial financial disclosures, a case may necessitate an abundance of other financial documents that may ultimately need to be presented as evidence at trial.
When child custody or visitation is an issue, the court will examine evidence to determine which arrangement would be in the best interest of the child. Each parent should gather and present information that bolsters their claim. The evidence should be relevant to the specific issues at hand in your case. For example, when litigating issues regarding custody and decision-making authority, you may need evidence to support your position and to show you are an involved, available, and appropriate parent. This could include documentation of your involvement with school or activities. Likewise, a divorce attorney in the Denver area also might help a parent present any evidence about the other parent's drug or alcohol use, a record of domestic violence, or any other information that clearly establishes it would be to the child's detriment to spend time with the other parent. This could include court records, text messages, emails, or other items needed to prove your concerns.
Each case is different, and the appropriate types of evidence will vary according to the specific facts at issue. In some cases, you may need evidence not only to support your own position but also to counter the other party's allegations. In court, decisions are ultimately made based on what you can prove. A Denver family law attorney will play an important role in helping you gather evidence and present it in an organized, persuasive manner.
Discuss Your Divorce Proceeding with Plog & Stein P.C.
Procedural requirements, including evidentiary rules, can seriously affect the outcome of a case. This is one reason why it is vital to work with an experienced divorce attorney in Denver who understands this area of the law and the use of evidence in divorce cases. At Plog & Stein, P.C., we have years of experience helping clients end their marriage in a calm and dignified manner, and we can help you do the same. We also serve residents of Aurora, Centennial, Highlands Ranch, Castle Rock, and other cities throughout Denver, Douglas, Arapahoe, Adams, and all metro area counties. Call us at (303) 781-0322 or contact us online to set up an appointment if you need a child custody attorney or assistance with any other type of family law proceeding.