Westminster Divorce Lawyer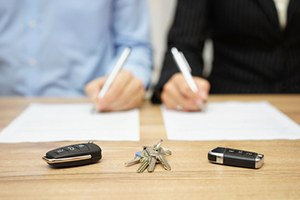 Going through a divorce can be an emotionally trying time, and you need a law firm on your side that you can trust. The Westminster divorce lawyers at Plog & Stein, P.C. have decades of family law experience to leverage in helping you through all aspects of your Colorado divorce, including property and debt division, custody, alimony, restraining orders, and child support issues. Our team is committed to providing the representation you deserve during this often stressful and complicated process. Conveniently located in the Interlocken area, our North Metro office is open to serve clients in Adams, Jefferson, Broomfield, Boulder, and all surrounding district courts.
Filing for a Divorce in Westminster, Colorado
Because Colorado is a "no-fault" state, you do not need a specific reason like alleged infidelity or abuse to request an end to your marriage. In fact, most divorce cases are filed on the basis that the spouses have irreconcilable differences. No evidence beyond this reasoning is needed to obtain a divorce. Since the city spans both Adams and Jefferson counties, your residential address will determine the county in which your Westminster divorce will be filed.
The initial stages of a Colorado divorce start with the filing of a Petition for Dissolution of Marriage, which will ultimately be served on the other party. The only requirement to filing is that at least one of the parties has been domiciled in Colorado for at least 91 days prior to filing. Once the case is filed, the court will deal with various issues, including:
When it comes to dividing up the marital estate, Colorado is an equitable distribution state, which means that the court can divide property as it believes to be "fair." "Equitable" does not always mean "equal." Additionally, assets come in various forms, including investment and retirement accounts or real estate. Having a Westminster divorce attorney who understands the intricacies of dividing marital property is important in any divorce.
The timeline for finalizing a Westminster divorce is a minimum of 91 days after filing or service. Colorado family law courts cannot issue a final decree before the approximate three-month mark, and many divorces take much longer. Issues concerning equitable distribution of marital property, child custody agreements, and allocation of monetary resources can take time to resolve. While a case is pending, courts can enter temporary orders to provide relief regarding issues such as support or child visitation until the final hearing.
Retaining An Experienced Divorce Lawyer in Westminster, CO
Our experience in the family law arena allows us to provide strategic and thorough representation to our Westminster divorce clients. Having the right law firm on your side can make all the difference in your divorce case. At Plog & Stein, P.C., our goal is to help you understand your rights and options and to formulate a plan to realistically meet your objectives at the end of the court process. Let our Westminster divorce attorneys help you move on to the next chapter of your life. To discuss your situation contact us online or call us at (303) 781-0322 to speak with an attorney for free.